KAES3010
Silent Night Nativity
Songs of the Season 2017


"Songs of the Season" Series

This Nativity Santa is the second in a new series of nutcrackers which will surely include a music box with each new design. Delivering a small creche, this Santa decked out in traditional red velvet also carries a night lantern in one hand with a musical gift at his feet, which plays "Silent Night" Limited Edition of 5,000 pieces 19 inches - 48,0 cm 2017 Introduction - 2nd in the Songs of the Season Series Made in Germany by Steinbach Volkskunst GmbH

Sorry - Currently Out of Stock! Please check back in 2024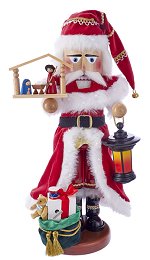 $429.00

KAES1989
O Tannenbaum Musical
Songs of the Season 2016


"Songs of the Season" Series

O Tannenbaum is the first in a new series of nutcrackers which will surely include a music box with each new design. Delivering a decorated Christmas tree, this Santa decked in Bronzed-Brown coloring also carries a blown glass pine cone ornament in his hand. Limited Edition of 5,000 pieces 17 inches - 43,0 cm 2016 Introduction - 1st in the Songs of the Season Series Made in Germany by Steinbach Volkskunst GmbH Marienberg, OT Gebirge, Saxony

Sorry - Currently Out of Stock! Please check back next year...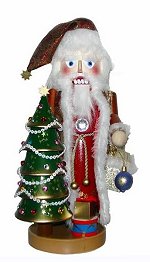 $419.00