Welcome to Appleton, Wisconsin
A Great Place to Live - Learn anything and everything about this city we call Home. Jeff Lindsay has developed the ultimate site about the city of APPLETON and living in the Fox River Valley. This includes: History, Fun Facts, Great Places to Eat, Busineses, Industry and anything else you could possibly ask..........
Fox Cities Magazine
Want to really know what's happening in Appleton and the Fox Cities - This Magazine's New website features Arts Guide, Dining Guide and City Guide plus many great articles.
Wisconsin Timber Rattlers
GRAND CHUTE, WI - The Wisconsin Timber Rattlers had the majority of scoring opportunities late in Friday's game against the Fort Wayne TinCaps. But, Fort Wayne scored two runs in the top of the thirteenth inning to defeat Wisconsin 8-6 Friday night at Time Warner Cable Field at Fox Cities Stadium.
aka Houdini
Learn more about this famous escape artist of the early 1900's who spent the first four years of his American life in Appleton.
Edna Ferber
Although born in Hungary, Edna Ferber moved to Appleton, Wisconsin at the age of 12, in 1897.
Rocky Bleier
From Xavier High School in Appleton to Notre Dame and onto the Pittsburgh Steelers. Bleier, despite severe injuries suffered while serving in the Vietnam War, went on to a championship career in professional football.
Willem Dafoe
Expelled from Appleton East High School for making a video that school administrators deemed pornographic, Dafoe had to finish his studies at nearby Lawrence University to obtain his diploma.
John Bradley
When he was 19, he enlisted in the Navy rather than wait to be drafted; he thought that he would avoid the ground war in this way, but, he eventually participated in the assault on Iwo Jima, one of the most intense battles of the Pacific War's island-hopping campaign.
Flags of Our Fathers
Written by James Bradley about his father... The story of six boys form a representative picture of America in 1945: a mill worker from New England; a Kentucky tobacco farmer; a Pennsylvania coal miner's son; a Texan from the oil fields; a boy from Wisconsin's dairy land, and an Arizona Indian.
Senator Joseph McCarthy
Joseph McCarthy (born in Grand Chute, just outside of Appleton) became the most visible public face of the era of intense anti-Communism, and as a result, the term McCarthyism was coined to describe both the historical period (roughly 1950-1956) and the practices that came to be identified with McCarthy.
Appleton - First Commercial Hydroelectric Power Plant
The world's first hydroelectric power plant began operation on the Fox River in Appleton, Wisconsin on September 30, 1882. The plant, later named the Appleton Edison Light Company, was initiated by Appleton paper manufacturer H.F. Rogers, and produced 12.5 kilowatts of power to his home now called the Hearthstone.
Wisconsin Cheesecyclopedia"
Wisconsin produces over 26% of the Nation's cheese - learn more about the more than 500 varities, types and styles. This website is full of other useful information including recipies, shops and more - provided by the Wisconsin Milk Marketing Board.
A pronunciation guide for everything Wisconsin
www.misspronouncer.com is a halfway decent resource for learning to pronounce stuff in Wisconsin! This is your one-of-a-kind, online resource for audio pronunciations of cities, parks, lawmakers, Indian tribes, towns, counties, villages, forests and sports figures specific to Wisconsin.
Smoke Free Wisconsin
As we celebrate the second anniversary of Wisconsin's Smoke-Free Air law, polling shows an overwhelming number of Wisconsites support the law and enjoy their favorite restaurants, taverns, and entertainment venues even more now!
WTF Productions
Who does our website? These folks at WTF, a division of J&J Electronics. You can find them just down the road, and around the corner on Richmond Street in Appleton.
Discover Our Town.com - Appleton
Dining, Lodging, Shopping, Transportation and more information about Appleton can be found here...
Appleton Business List
Appleton's newest directory of places to shop, visit and enjoy.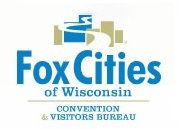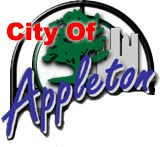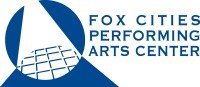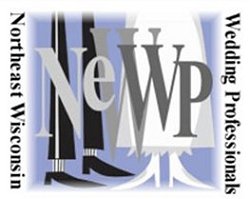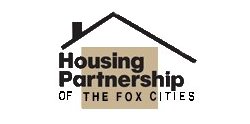 Good Places to Shop-Eat-Visit!
Attic Theatre
Now in it's 63nd season, the Attic Theatre in Appleton presents Chrimes of the Heart, Don't Drink the Water, Art of Murder and Mame from June through August, 2012.
Ardent Photography
Creative wedding photography with a fresh, spontaneous style that is just a bit edgy. Photographer Amy Gaerthofner is now offering boudoir photography! Please visit Unveiled Portraits.
Copper Rock Coffee House
Visit one of Appleton's best coffee hangouts! Only a couple of years old, Bill and his crew offer great sandwiches, soups as well as a wonderful selection of coffee. They added a second location on North Ballard Road in 2008!
The Cambria Suites Hotel
This new hotel on Appleton's northside is our choice for guests! This 100% non-smoking facility is just off of Highway 41 and offers a Barista gourmet coffee bar in the lobby, a State-of-the-art fitness center, a Resort-style indoor pool and hot tub as well as a Hot breakfast buffet, dinner menu and bar.
Flower Girl Design Studio
Michelle is your contact for fresh flower arrangements for weddings, showers, business events in the Fox Cities - Professional service and product knowlege together while dealing with a person with a great personality!
GingerRootz
We are so spoiled as this great Pan-Asian restaurant is only 5 minutes form both our shop and our home! Alice and Doris Ng run this 4 star restaurant which has NY sophistication and broad diversity. This is a must stop place if you're a visitor or a local.
The History Museum at the Castle
This landmark is situated at the east end of College Avenue in Appleton and has an award-winning exhibit highlighting the History Museum's important collection of performance paraphernalia and historic documents relating to Harry Houdini.
The Hearthstone
On September 30, 1882, this home for Henry J. Rogers became the first residence in the world to be lighted by a centrally located hydroelectric station using the Edison system.
Koreana
One of our absolutely favorite restaurants, Koreana features authentic Korean cusine and a wonderful sushi bar. It's located only 50 feet from our front door, on Northland Avenue in Appleton!
The Learning Shop
"For The Toys That Teach" -- With six stores throughout Wisconsin, this Appleton based business is owned and operated by good friend and fishing buddy, Tom Merryfield.
The Olive Cellar
Our former retail neighbor, The Olive Cellar offers 100% extra virgin olive oil from around the world. Gordon also carries balasmic vinegars and Italian artisan pastas. Order online or visit his store located in Camelot Village on Nothland Avenue - Appleton.
Soap Dance
Patti Ehany owns & operates Soap Dance - This business specializes in natural soaps & essentials. Patti founded her business in 2000, and focuses her attention to natural, homemade soaps. She also creates other body care items including lotions, creams, fragrance mists, lip butters and glycerin soaps.
Vande Hey Company - Landscaping
These folks do the finest Landscaping work in the Fox Valley - Their website is also a wonderful reference tool with useful information and monthly newsletters.